Strategic Planning
Strategic planning is the foundation of strategic framework leadership.
Joyful leadership is enabling leaders to work and think strategically, to become more proactive and value-based – and planning is one of the most crucial elements 
As with any system, its worth is in the application – not just theoretical knowledge of its existence.
A Joyful Leader should know the theory and knowledge behind the the framework, the elements, the pitfalls and the process of strategic planning, but more importantly after knowing these things application – how to implement this knowledge into everyday practice.
The framework is simple:
Where are we now?
Where would we like to be?
How are we going to get there?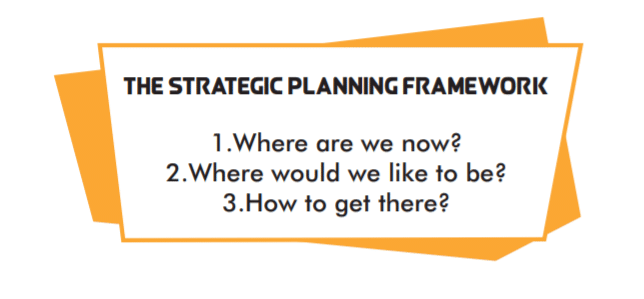 What are the elements of a strategic plan?
Vision statement
Whats the dream? – Where is the organisation heading. How do you want your organization to look 10 years from now?
Mission statement
What are the fixed core purposes? – why do you exist?
The mission statement outlines what we have to do to achieve the vision.
Values and guiding principles
Be clear on what you stand for, and what you believe in.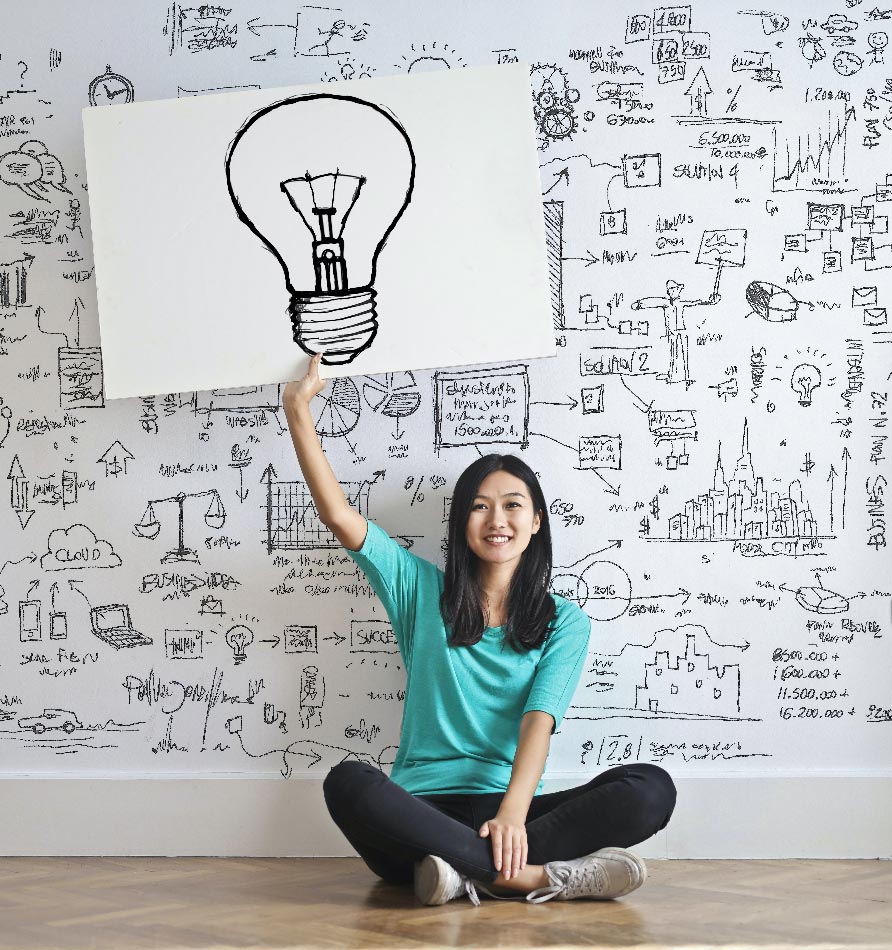 Situational analysis
Assess the organization's strengths, weaknesses, opportunities and threats.
Do an Environmental and organizational scan
Advantages
What are you best in, what do we excel at? What can you potentially do better than your competitors?
Strategic objectives
Connect your mission to your vision. These are long-term, continuous strategic areas. What are the activities that you need to do to achieve your vision?
Strategies
A strategy is a guide that matches the organization's strengths with the opportunities to position your organization in the mind of the customer.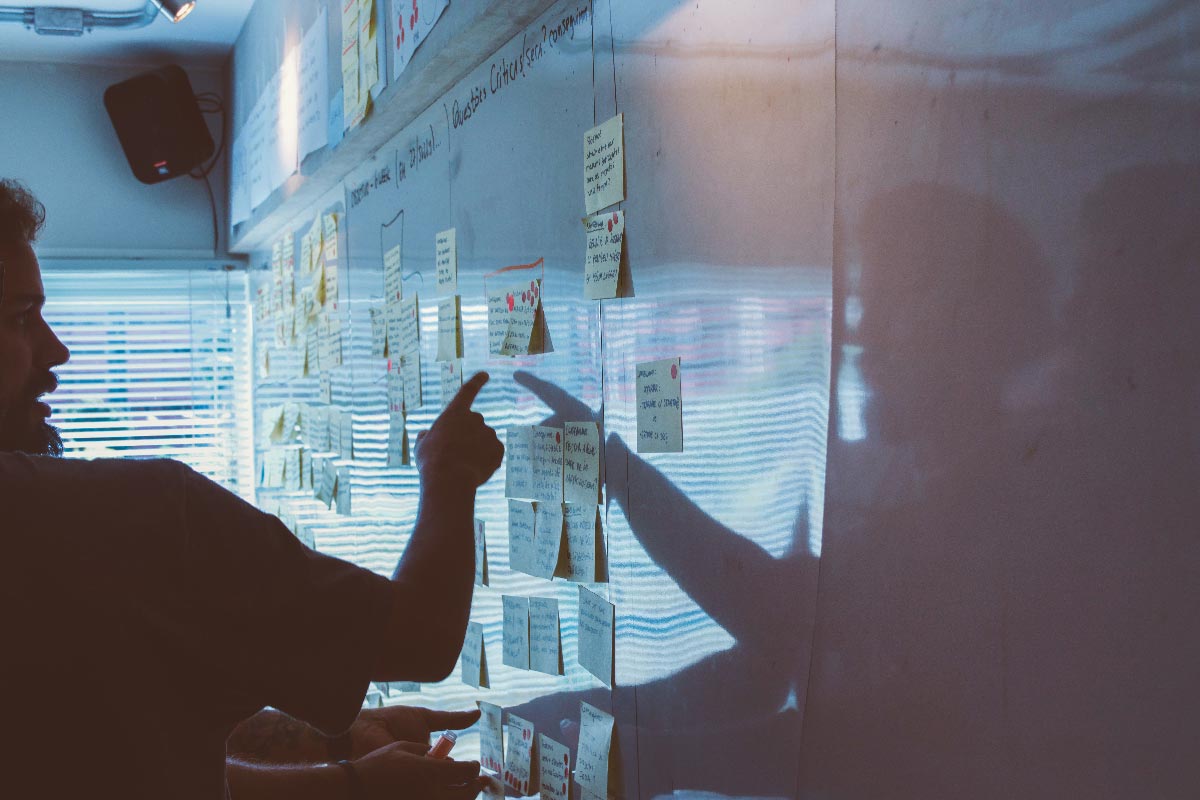 Goals & priorities
These turn the strategic objectives to specific performance targets.
It is needed to set goals and priorities, and to help you can use goal setting tools like SMART to push you on. (Specific, Measurable, Actionable, Realistic, Time-framed)
Plans, action items
What are the specific action plans that lead to implementing your goals.
Measuring
Measure and manage your strategic plan. Tweek and adjust if need be.
Planning pitfalls
Like with any type of planning there are potential pitfalls, we should sleep with one eye open and be aware of potential obstacles before they rise or get out of hand.
Lack of ownership
Lack of communication
Lack of empowerment
things coming out of the left field, out of the ordinary
A plan that is not practical, too overwhelming
A meaningless or pointless plan
a temporary or annual strategy
lack of or no implementation
No reporting
and lastly No accountability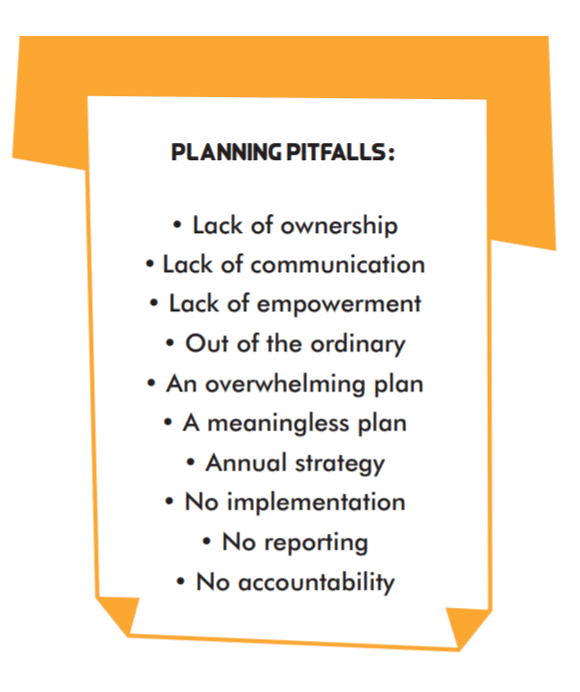 Any one of these pitfalls will potentially trip up your strategic planning effort … and?
things will potentially wind up and grind to a halt.
Are there any tools are on hand to help with strategic planning?
There are many tools available to help the strategic planning process.
Most commonly used, and ones I have used myself are: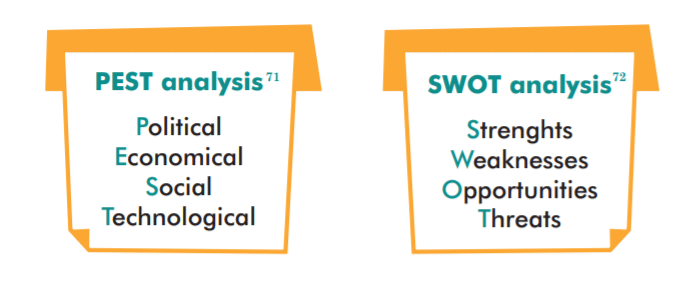 Strategy map
SWOT Analysis
PEST analysis
and Porters 5 forces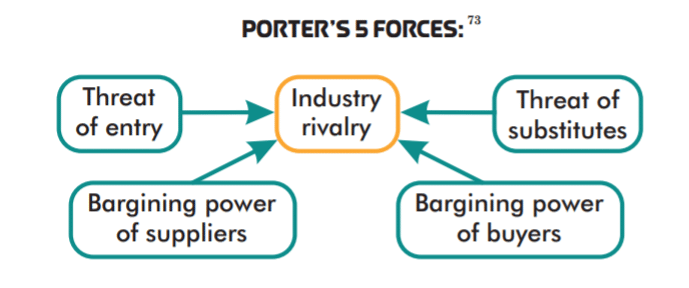 Look them up… find out how they work and how they can be implemented.
Do you or your organisation have a strategic plan?
Or are you just bobbing along…. happy go lucky?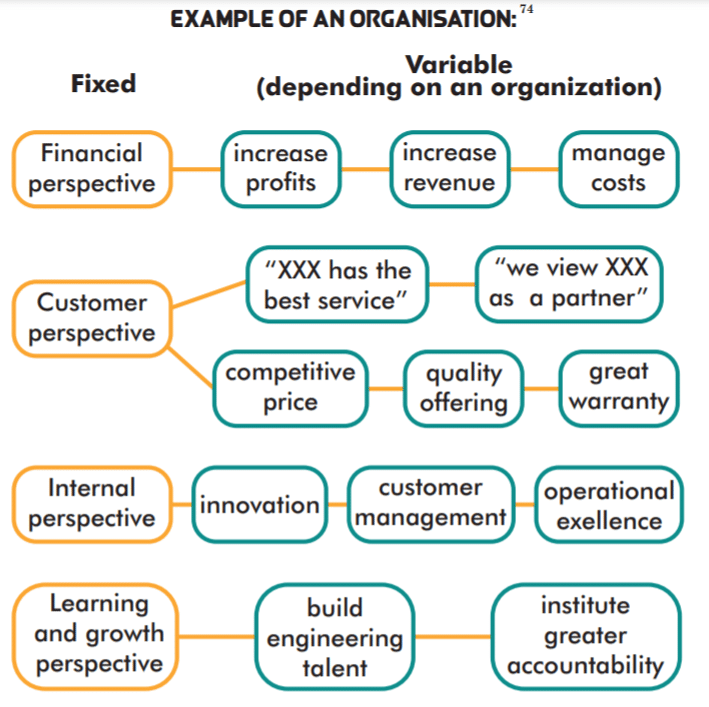 Join our free Joyful Leadership online course today! Start here.
SOURCES:
Zoltan Hosszu, Joyful Leadership Manual
Ulrich, D., Lake, D., (1990). Organizational capability: Competing from the inside out. New York, NY, US: Wiley.
Porter, M. E. (2008). The ve competitive forces that shape strategy. Harvard Business Review 86(1), 78-93.
Miyake, D. (2018). A Strategy Map Template For Medium-Sized Companies. Retrieved from