Through the power of media, Oprah Winfrey has created a unique connection with people around the world. As the host and producer of the top-rated, award-winning The Oprah Winfrey Show, she has entertained, enlightened and uplifted millions of viewers for 25 years.
Her accomplishments as a global media leader and philanthropist have established her as one of the most respected and admired public figures. She has built her brand into a business that is worth over a billion dollars. She is an exemplary Joyful Leader who has great ability to empower and transform people. Oprah Gail Winfrey was born in Kosciusko, Mississippi on January 29, 1954 to a poor, unwed, young mother. Her grandmother raised her and taught her to read at the age of three. She went to live in Milwaukee and she ran away from home at the age of 13. At the age of 14 she found the man she believed to be her biological father in Nashville and had a home again. In her father's home she had discipline and high values placed on education. She graduated from high school and from Tennessee State 91 University.
"Books were my pass to personal freedom. I learned to read at age three, and discovered there was a whole world to conquer that went beyond our farm in Mississippi." 
Oprah began her broadcasting career at WVOL radio in Nashville while still in high school. At the age of 19, she became the youngest person and the rst African-American woman to anchor the news at Nashville's WTVF-TV. She had a talk show in Baltimore and then moved to Chicago in 1984 to host "A.M. Chicago" at Channel 7. Soon the name 92 was changed to "The Oprah Winfrey Show." It entered national syndication in 1986, becoming the highest-rated talk show in television history. In 1988, she established Harpo Studios, making her the third woman in the American entertainment industry (after Mary Pickford and Lucille Ball) to own her own studio. Produced by Oprah's Harpo Studios, The Oprah Winfrey Show reached more than 40 million viewers a week in the United States as the top-rated talk show and was licensed to 150 countries internationally.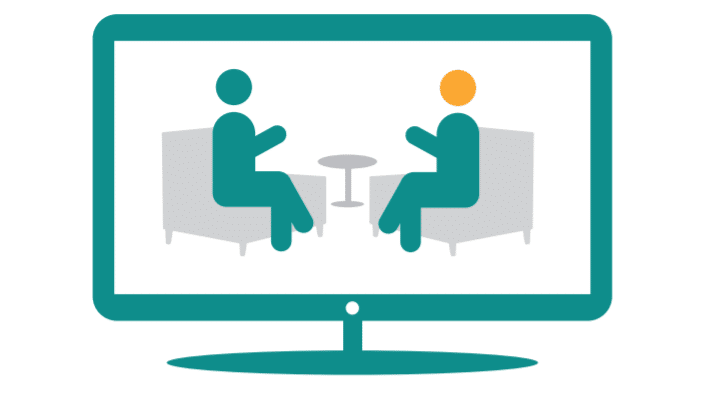 In 2011, Oprah created Oprah Winfrey Network (OWN), the rst and only network named after, and inspired by, a single iconic leader. Oprah provides leadership in programming and attracts superstar talent to join her in primetime, building a global community. OWN is a joint venture between Harpo, Inc. and Discovery Communications. The network is available in 85 million homes. Oprah's Lifeclass is a multi-platform experience with millions of students from over 200 countries around the world engaging with Oprah on-air, online and via social media. In 2006 Oprah Radio, was launched as a 24/7 destination for the listener who wants to get motivated, stay informed, and relate to others who are striving to live the best lives possible.
In 2000, Oprah introduced O, The Oprah Magazine, a monthly magazine that has become one of the leading women's lifestyle publications. It is credited as being the most successful magazine launch in recent history and currently has a circulation of 2.35 million readers each month. Through her company's lm division, Harpo Films, Oprah has produced projects based on classic and contemporary literature that have garnered the highest industry honors for quality acting and production. Not to be limited by only being a talk show host, Oprah made her acting debut in 1985 as "Soa" in Steven Spielberg's The Color Purple, for which she received Academy Award and Golden Globe nominations. Online Leader – Oprah.com averages 43 million page views, 6.5 million unique users per month and has close to 7 million members. It is a premier women's lifestyle website.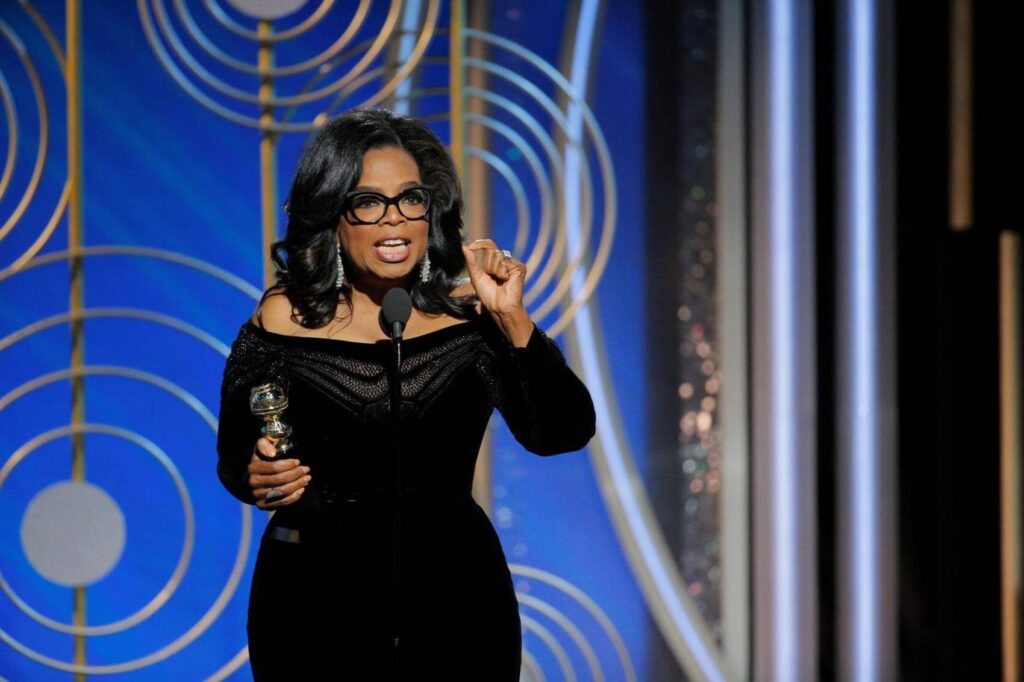 In 2008, Oprah.com launched the first international interactive webinar series in conjunction with the Book Club selection. Oprah Winfrey is a philanthropist and fighter for civil rights. Overcoming abuse in her childhood, she has developed her life`s full potential and carved out a significant place in history. Her courage, wisdom and genuine nature have landed her numerous awards and the respect of millions worldwide. Among significant others (such as Margaret Thatcher and Neil Armstrong), Oprah has received numerous awards including the Presidential Medal of Freedom.
LESSONS LEARNED:
Refuse to Lose – "Turn your wounds into wisdom." Overcoming abuse in her childhood, (she was raped and had a miscarriage before age of eighteen) Oprah has taken life open-mindedly and has carved out a place for herself in history. She has learned from her experience "I would like to thank the people who've brought me those dark moments, when I felt most wounded, betrayed. You have been my greatest teachers." – Oprah Winfrey
• Knowledge can defeat ignorance – Oprah has believes that education is the door to freedom, offering a chance at a brighter future. Amongst her various philanthropic contributions, she has donated millions of dollars toward providing a better education for students who have the merit but no means. She created "The Oprah Winfrey Scholars Program," which gives scholarships to students determined to use their education to give back to their communities. She established the Oprah Winfrey Leadership Academy Foundation, to which she has contributed more than $40 million toward the creation of the Oprah Winfrey Leadership Academy for Girls in South Africa. The Leadership Academy is a state-of-the-art independent school that engenders high standards of academic achievement and service leadership for girls who show outstanding promise despite their impoverished backgrounds and social circumstances. Her vision is that the Leadership Academy will help develop the future women leaders of South Africa.
Referent power and a serving attitude – Oprah leads by example and holds herself to a higher standard. It is her nature to always be improving professionally and personally and that inspires people to take her advice. She encourages her followers to do their best and helps them to succeed even if it means they no longer stay with her organization. She has surrounded herself with a great, loyal team and maintained an emotional and personal connection with her followers. She has helped many people develop into leaders such as Gayle King, Dr. Phil, Nate Berkus, and Dr. Oz. Oprah exhibits many of the servant characteristics such as being able to listen, empathize, persuade, and building a community. These qualities enabled her to grow her business. She also has loyal employees with a low turnover rate.
Care for powerless people – Through the Oprah Winfrey Foundation, she has awarded hundreds of grants to organizations that support the education and empowerment of women, children and families. From 1998., Oprah's Angel Network raised more than $80 million, with 100% of the donations funding charitable projects and grants across the globe. Oprah's Angel Network helped establish 60 schools in 13 countries, create scholarships, support women's shelters, and build youth centers and homes – changing the future for people all over the world. The Angel Network distributed its nal grants, six $1 million donations to U.S. charter schools.
Life philosophy – For her, life is simple "You opened your hearts, and miracles happened". When asked about her philosophy – how she lives and leads others, she is quoted as saying: "Real integrity is doing the right thing, knowing that nobody's going to know whether you did it or not".
Oprah displays an enormous amount of social intelligence. Social intelligence is found in a leader who exhibits understanding of their own emotions and that of others, 93 taking action appropriately. Oprah interacted with many people in many different environments over the years. Her ability to inspire people, and make them better and her ability to be empathetic to people show her high social intelligence.
People follow leaders who are transparent and relatable. Oprah once said "I am a woman in process. I'm just trying like everybody else. I try to take every conict, every experience, and learn from it. Life is never dull." People trust Oprah with their darkest secrets and invite her to share in their greatest accomplishments. Personal battles (like weight gain) which she has openly shared through the years are issues with which people can identify.
Humanist – Being an empathetic and caring individual, Oprah doesn't take justice and humanitarian issues lightly. Refusing to hold her tongue or hide in the shadows, her history for ghting for the common good is nearly unparalleled. From initiating the National Child Protection Act in 1991 to transforming lives for the better through education with initiatives such as The Oprah Winfrey Leadership Academy for Girls, Oprah has proven the power of one strong leader to positively impact many lives.
Without fear to fail – Oprah has insisted on every woman thinking of herself as a queen. A queen must take many decisions and handle responsibilities. As such, she does not have time to fear failure. There were several times that Oprah herself failed, but she used that failure as a stepping stone to her success. In fact, Oprah "failed" rst in the exact same eld she later excelled in. She was an anchor in Baltimore but was red from that job. She had to deal with harassment and sexism, just like every woman does at some point.
Success as a choice, change as a challenge – "The greatest discovery of all time is that a person can change his future by merely changing his attitude" – Oprah has always had a supremely optimistic mind. She has seen the worse of life, and she has made the best of it. One of her sayings is "we can't become what we need to be by remaining who we are." This is a way of saying that even when you're broken, you can rise from the ashes and become something new. Success could be the change we want to see in the world or the life we want to live. Either way, Oprah tells us that our path is there for us to walk on, not to sit and wait for something good to happen. For those who are struggling with physical and mental obstacles, Oprah is like a shining light. We all have a platform from which we may inuence the world "Maybe it is 20 people, maybe it is 30 people, 40 people, your family, your friends, your neighbors, your classmates, your classroom, your co-workers. Wherever you are, that is your platform, your stage, your circle of inuence. That is your talk show and that is where your power lies. In every way, in every day, you are showing people exactly who you are. You're letting your life speak for you. And when you do that, you will receive in direct proportion to how you give in whatever platform you have. Start embracing the life that is calling you and use your life to serve the world."

Join our free Joyful Leadership online course today! Start here.
SOURCES:
Joyful Leadership Manual